Xtar VP4C Charger and Xtar VC4S Charger
Several thoughts prompted me to write this opus. One of them, of course, is to introduce you to the new and not quite models of chargers (hereinafter referred to as the charger) made by Xtar. But the second one is very interesting – the fact is that back in 2016, and more precisely at the very beginning, I acquired my first decent memory and it was Xtar VC2 Plus. I realized with some surprise that it is still in working condition and still feels great. During these three and a half years, it seamlessly survived several litocal (if I am not mistaken, three – the fourth is on the way). Therefore, I hope in advance for a consistently decent quality of workmanship and suggest starting.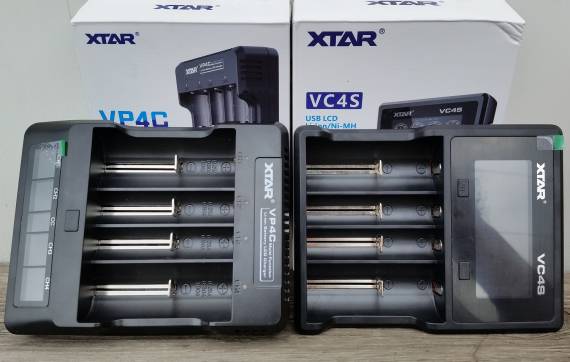 Xtar VP4C Charger
Dimensions: 148 x 115 x 36mm
Weight: 172g Case
Material:ABS plastic
Number of slots: 4
"Input": DC 5V / 2A
"Output": 0.25A * for 4 slots / 0.5A * for 4 slots / 1A for 2 slots
Supported batteries: 18650, 26650, 20700, 21700, 18500, 18490, 18350, 32650, etc. (see photo below)
Protection: from overheating, from short circuit, from wrong polarity, from overcharging
Screen / diagonal: yes (disconnected), backlight
USB micro port / Power Bank function: no / no
Color : black
Package
Contents – VP4C Charger
– Cable
– User Guide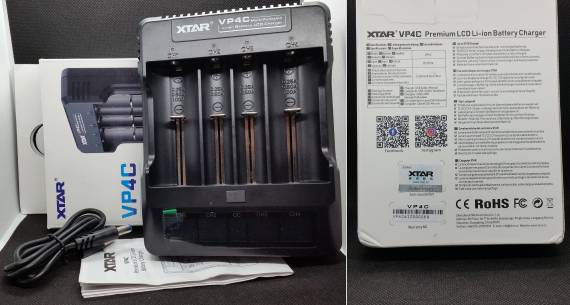 The package is very simple, the power supply (hereinafter PSU) is not provided here. Plus, the "own" power connector, albeit a popular one. Well, I don't get used to it – my first-born situation was similar. But for some, this can become a stop factor, although on the other hand, every user who has a smartphone has it – the main thing is that they have at least (preferably) 2A output and a USB connector. But you can't fix the cable from the smartphone here – you have to carry the complete one.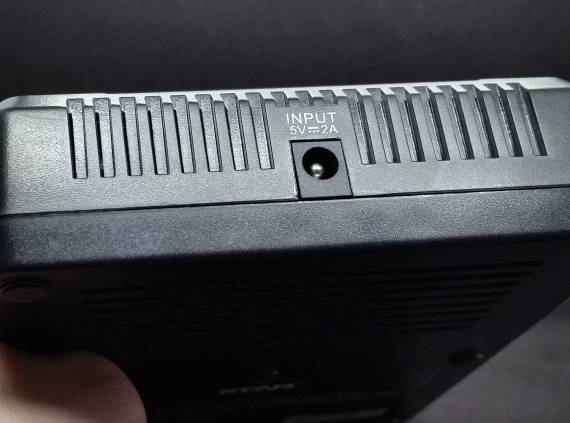 Appearance is normal – rounded corners, silicone anti-slip legs, a lot of ventilation holes. But the most pleasant thing is plastic – it is of a very pleasant quality (it does not compare with the same litokala – sorry, I will compare it with it, since this is the most "popular brand"). Plus, it does not have any smell at all, and it doesn't seem particularly sticky. By the way, all supported battery sizes are indicated on the back.