Wotofo Dyadic Squonk mod – two cans, varivat and side refueling
Finally, "heavy artillery" was granted. Just yesterday, Wotofo presented its first adjustable squonker, moreover, on two batteries. I propose to get acquainted without long preludes.
Wotofo Dyadic Squonk mod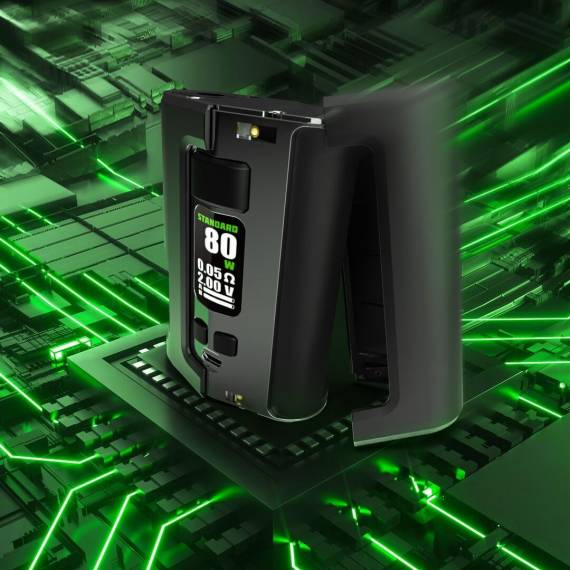 A remarkable fact – the notorious "hatter" Tony Brittan became the ideological inspiration of the project . He said that he had planned his creation since 2017, but for some reason it saw the light only now.
Dimensions: 82.4 x 61 x 37.3mm
Weight: unknown
Case material: zinc alloy + "rubber"
Power supply: 2 x 18650 Bottle
capacity: 8.5ml
Output power: 5 – 200W
Voltage range:up to 8.4V
Operating mode: POWER (Standard / Powerful / Powerful +)
Supported resistance: 0.05 – 3.0Ω
Protection: against low / high resistance, from overheating, from short circuit, from reverse polarity, from overcharge / overdischarge
Connector type: steel 510 , pin is gold-plated, spring-loaded
Screen / diagonal: yes, color, 0.96 "
Micro-USB port / charging: yes, charging current about 1.8A
Color: see photo below

Options
– Dyadic Squonk mod
– additional bottle
– USB cable
– user manual
– warranty ticket

The squonk mod design is quite interesting – the oval form factor is chosen. Moreover, the dimensions are relatively small, even by the standards of a conventional two-jar boxing mod. Therefore, ergonomics should be decent. It looks at least original, and the developers did not disfigure it with decor.

The skeleton is made of metal, but both removable panels have a "velvet rubber coating" – that's how you can literally translate the words of the developers. In fact, we will feel something like soft-touch material.

The color scheme is pretty good – here you have a classic, and a couple of colorful spots.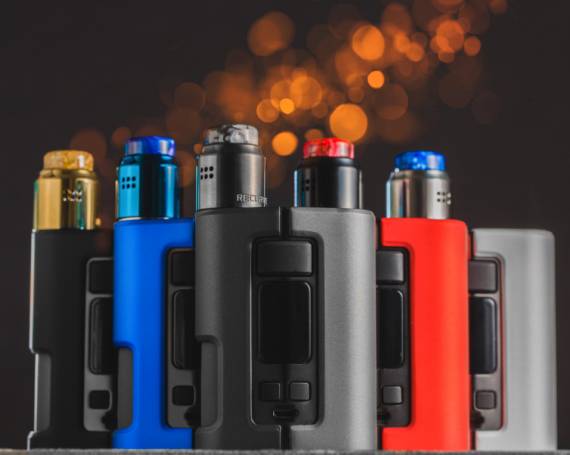 The maximum margin for landing was not possible to evaluate. The developers report a special connector design in which problems with the twisting of atoms (probably meaning sticking) come to naught.

The control panel is focused on the sidewall. The fire button is large, located, it seems, convenient for operating with the thumb, with any hand. The screen is small, color, with traditional control keys and a socket for charging the battery with decent current.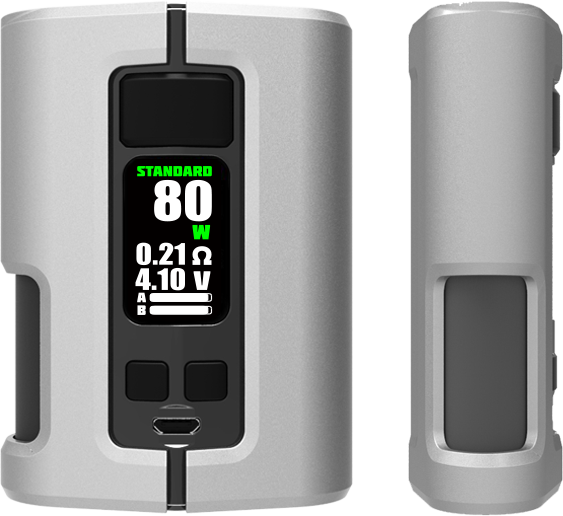 Under the removable front panel is a bottle for a liquid of normal capacity. The window for clicking on it is quite large – you can press on three sides. A notable moment was the possibility of side refueling, in which there is no need to remove the latter from the mod.