Wismec Trough Sub Ohm Tank is a lonely but proud tank
For a long time, guys from Wismec were not heard. Somehow they quieted down, apparently preparing something interesting. That's exactly what I thought when I discovered a new recruit in the assortment range – a sub ohm tank. I honestly waited, but he was not screwed to any fashion. Apparently, the developers decided to launch it in solo swimming. Let's understand if he is worthy of such an honor – to rush along the waves of the limitless vape market-ocean in splendid isolation, and whether the "sharks" – the trendsetters in this segment, will swallow him.
Wismec Trough Sub Ohm Tank

Case material: Stainless steel
Atomizer type: Maintenance-free
Evaporators: 0.15 / 0.2 / 0.35Ω
Capacity: 2 / 6.5ml
Diameter: 30mm on glass
Height: 50mm with Drip type
Connector: 510-pin gold-plated
Weight: 61.5g
Color: see the photo below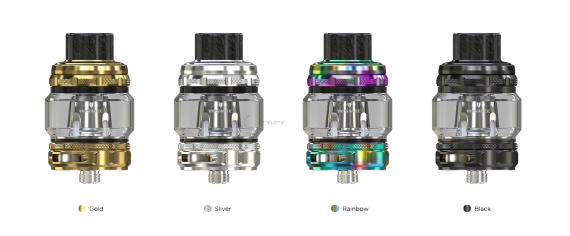 Options
– Trough Sub Ohm Tank
– Replacement Evaporators 2pcs 0.2 / 0.35Ω (one pre-installed)
– Oring spare
– spare glass
– User Manual

Drive which Any talk about the appearance of the tanks, I think bad style, because they are all plus or minus are all the same. A frankly original instance rarely comes across. So our hero is medium in size (pot-bellied), but he did not escape the massiveness inherent in all representatives of this segment.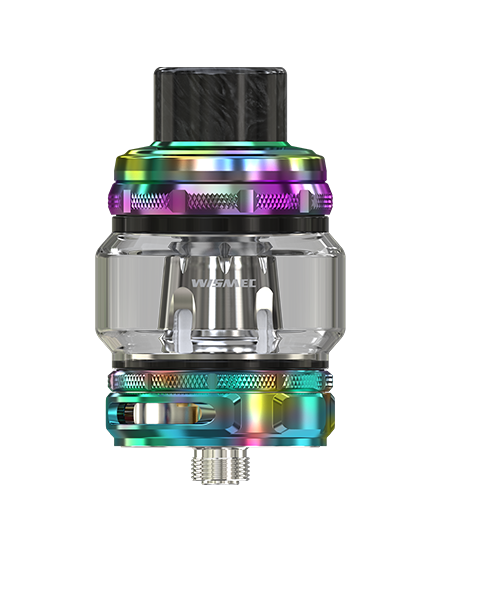 From the start, developers have proposed only four design options. Perhaps you can't imagine more boring – only standard colors.

The drip type is probably the 810th landing, made of acrylic. He sits down on the lid, the massiveness of which is explained by a sliding opening mechanism. Under it is just one small hole for refueling.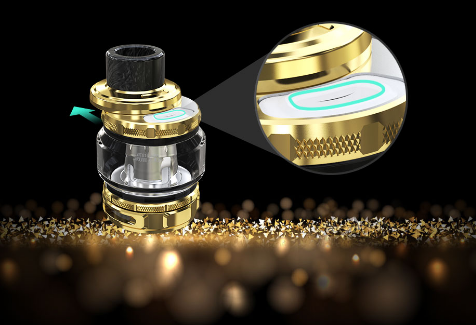 The capacity is very decent – you don't even really believe in this, to be completely frank. To reduce it, as I understand it, will not work – spare glass is also a dough option. Less capacity is offered only in the TPD version.


There are three types of replaceable evaporators by the developers. All of them are executed on a grid, "who" on a double, and "who" on a triple. By the way, in the box there will be only two types.


Airflow control is implemented in a standard way – a rotary ring with risks in the warping of the tank. There are two air intake openings, they are impressive in size – you can immediately see that this specimen is set up for a decent pile.

The pin is gilded and protrudes enough.