What is interesting on the shelves?
I have long formed my opinion regarding disposable devices and it is negative. My list of exceptions includes rare cases when fluid manufacturers launch their Disposable devices on sale. In this case, the buyer is at least confident in the quality and origin of the liquid that he is offered. A great example is BLVK with its fluid collection.

Now the assortment has replenished with disposable devices. The device itself is made in a minimalist style and has absolutely nothing that can hold your eyes. The declared resource is more than 300 puffs. Of course, saline nicotine (5%) is used. Only five flavors are available – Apple , Cuban Cigar , Lychee ,Pineapple , Spearmint .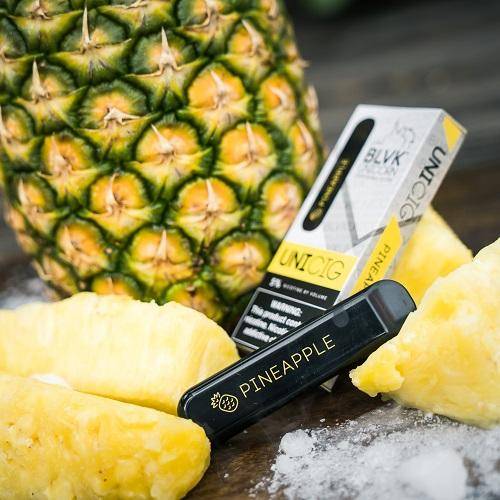 The cost at the time of publication is about $ 7.
Mercury Kit by IJOY
IJOY has always been striking in its activity in absolutely all market segments. Even dramatic changes in trends did not stop them from changing shoes on the go and starting to stamp new items. So it happened with the massive transition to AIO . As you yourself can see, in this niche the assortment of the guys is already quite impressive. One of the most notable offers is the Mercury Kit .

– built-in battery for 1100 mah (3.15V);
– maximum power in 12W;
– micro usb charging;
– 2 ml tank;
– evaporators – 1.2 ohm (8-12W); 1 ohm (6-10W);
– Compatibility with Aspire General BVC evaporators .

Initially, only 4 versions were available, but as soon as it became clear that the device "went" to the public, the designers were closely engaged in the development of new design options. Today I want to show you a batch of "cat" boxes. Four brutal cats are ready to capture the hearts of buyers. I would like to note that the prints are really high-quality and there is no need to be horrified by the quality of the picture. Cool idea! Let's hope that designers will continue to move this topic. And then the ubiquitous resin and carbone are already pretty boring 🙂