Vapecige Nano kit – the clone attack continues
On the nose is the fifteenth day of our marathon – every day I introduce you to the new AIO kit. It's only the beginning.
Today, in turn is a very interesting, though also pretty, device that has come out of the pen of Vapecige. For reference, the release was delayed for some reason and, as far as I know, the original name was changed. Now we have the following.
Vapecige Nano kit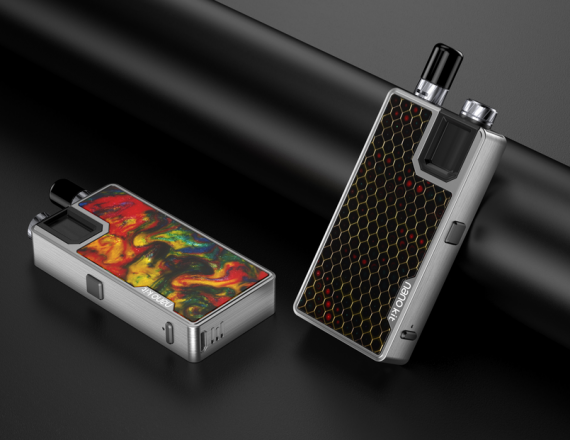 Dimensions: 92 x 37 x 14.5mm
Weight: unknown
Case material: zinc alloy + Resin
Power: built-in 950mAh
Cartridge capacity: 2ml
Evaporator resistance: 0.25 / 0.5 / 1.0Ω
Output power: 30 / 40W
Operating mode: POWER
Protection: against low / high resistance, from overheating, from short circuit, from overcharging / overdischarging
Connector type: magnetic
Screen / diagonal: no
Micro-USB port / charging: yes, charging current is unknown
Color: see photo below

Options (likely)
– Nano mod
– replaceable cartridge (pre-installed)
– replaceable evaporators 2pcs 0.5Ω (one pre-installed)
– lanyard
– USB cable
– user manual
– warranty card
The exterior of our hero is pleasant, and this is not even because he copies the form factor of the founder of this style of orion. It looks neat, from the decor, except that the resin insert. This may be suitable as a "business uncle or aunt," as well as a diligent representative of modern youth. In short, versatility is present.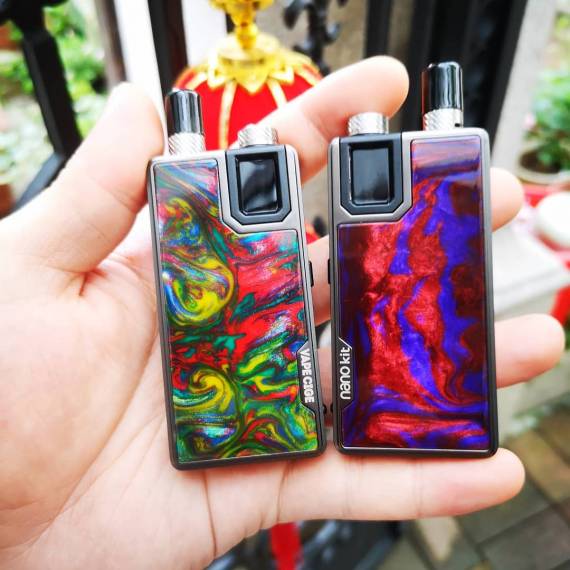 From the start, developers offer only four versions, but as you can see, later, most likely, others will be added.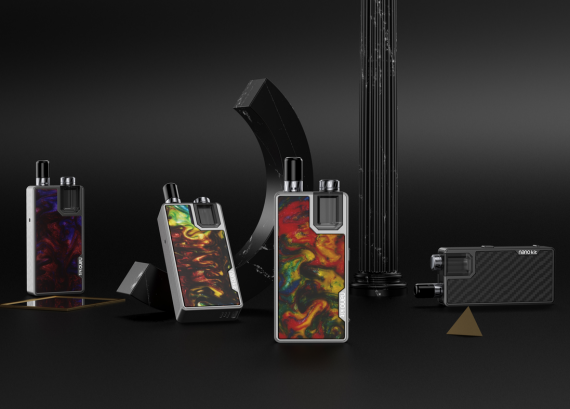 Standard capacity cartridge, refill it will be on top. A screw cap is provided for this, which probably conceals a decent hole. Built-in evaporator of "good" resistance. Moreover, the developers
chatted about the fact that in addition to the complete there will be two more types of evaporators. Only in the manner of the same orion.