Steam Crave Aromamizer Lite RTA 23mm – to fans of aromaizer note
As promised, I introduce you to the second novelty, which came out of the pen company Steam Crave. And again we observe a serviced tank, however, our guest does not have gigantic dimensions, therefore, he has a corresponding allowance in the name.
Steam Crave Aromamizer Lite RTA 23mm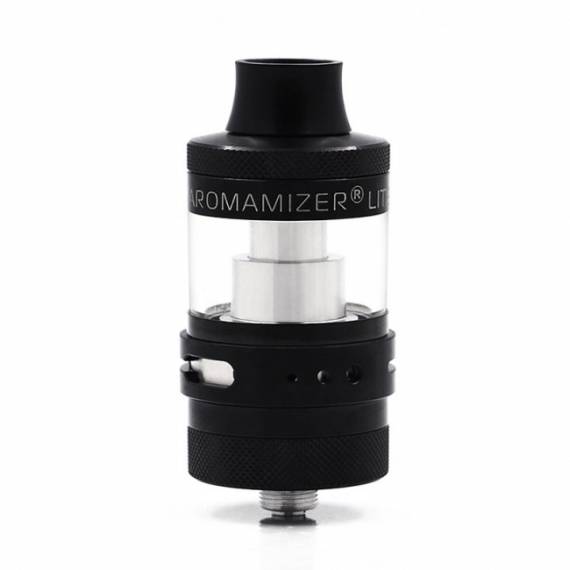 According to the developers, this instance is a reworked symbiosis of Aromamzer RDTA V2 and Supreme Lite. Therefore, we probably will not compare it with anything – just get to know.
Case material: stainless steel
Atomizer type: RTA
Capacity: 3.5 / 4.5ml
Diameter: 23mm
Height: 52.5mm with drip type
Connector: 510, pin is gold-plated
Weight: unknown
Color:see the photo below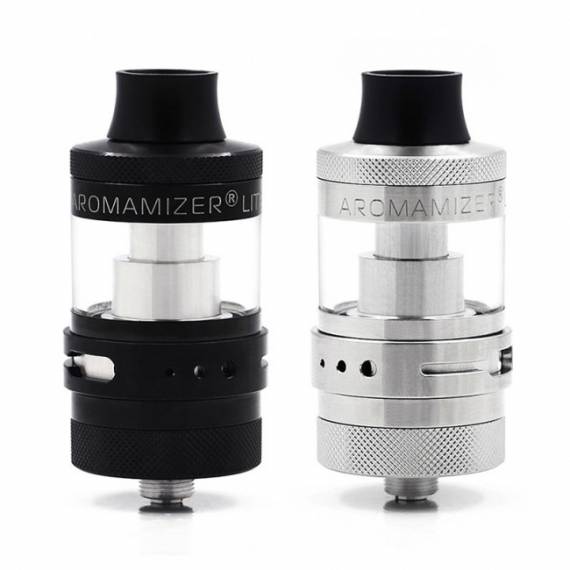 Options
– Aromamizer Lite RTA 23mm
– additional drip type
– screwdriver key
– spare origins
– spare screws
– spare glass 2pcs (probably)
– user manual
– sticker
Naturally, the corporate style of the manufacturer could not ignore this new product. A strict appearance, an abundance of metal, an angular body – everything is neat and masculine. By the way, the dimensions of the tank are not so big, but in the context of this manufacturer it is completely tiny.

From the start, developers offer only two design options – and even gun metal, in which the previous new product was presented, will not be here.

There are two drip types in the kit, as I understand it, both of them are made of delrin. They differ from each other because they are used in different soaring modes – MTL and restricted DTL.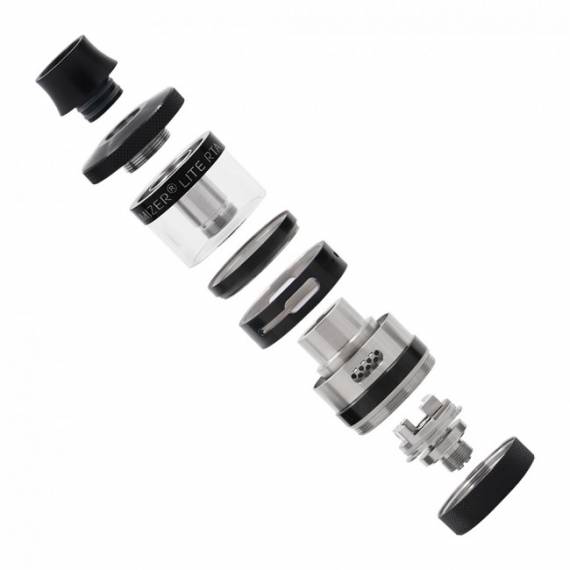 The lid is twisting, there are risks. Under it, a platform with decent-sized filling holes in the amount of two pieces, lowered below the sides of the tank. The capacity is very small, but it can be slightly increased due to the complete dough of glass.