Sigelei Odo kit – what a little
Next in line is a new product from Sigelei. A long time ago they did not look at us with the light of their new clothes. However, they worked all this time tirelessly. As I understand it, the process of creating this device took place with some incredible efforts. So, designers from European, American and Chinese divisions of the manufacturer participated in the development. And this device was born as much as 105 days. This is such an interesting story, which, I believe, will cause a grin. Nevertheless, the whale is ready, but the official release has not yet taken place, but I will introduce you to him.
Sigelei Odo kit

Dimensions: 79 x 14.5mm
Weight: 20g
Case material: aluminum alloy + plastic
Power: built-in 450mAh
Cartridge capacity: 1.5ml
Evaporator resistance: 1.5 / 1.8Ω
Voltage range: 3.7V
Operating mode: POWER
< Protection: against low / high resistance, from overheating, from short circuit, from overcharge / overdischarge
Connector type: magnetic
Screen / diagonal: no
Micro-USB port / charging: yes, charging current of about 0.5A
Color: see photo below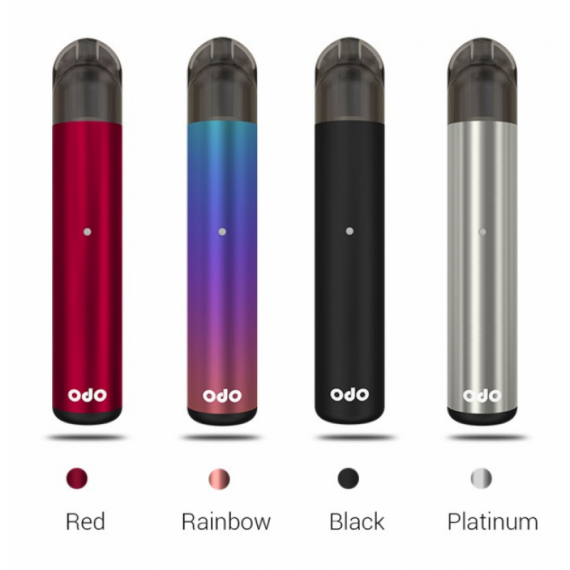 Package contents
– Odo mod
– replaceable cartridge (preinstalled)
– silicone cap 2pcs (one preinstalled)
– USB cable
– user manual
– warranty card

AIO looks very simple, even strange – what developers have been working on for so long. Probably the lion's share of this time was occupied by the issues of fitting all the elements in such a small case. Indeed, we must admit that the device turned out to be very compact. The stealth component here is probably one of the best in its segment.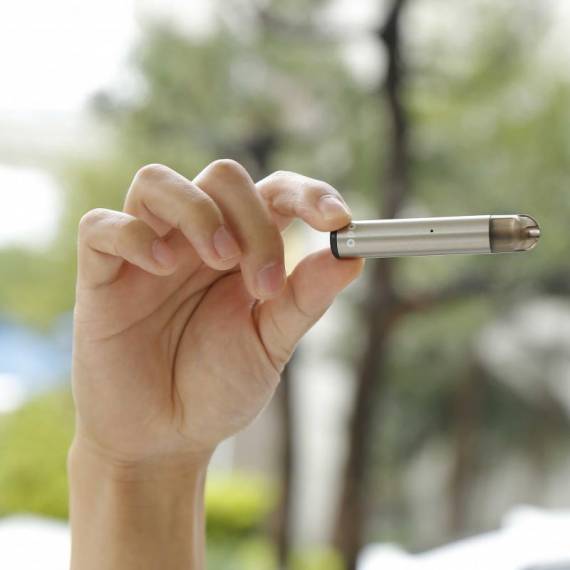 Oddly enough, while the manufacturer offers only four design options. Perhaps by the time of release there will be more.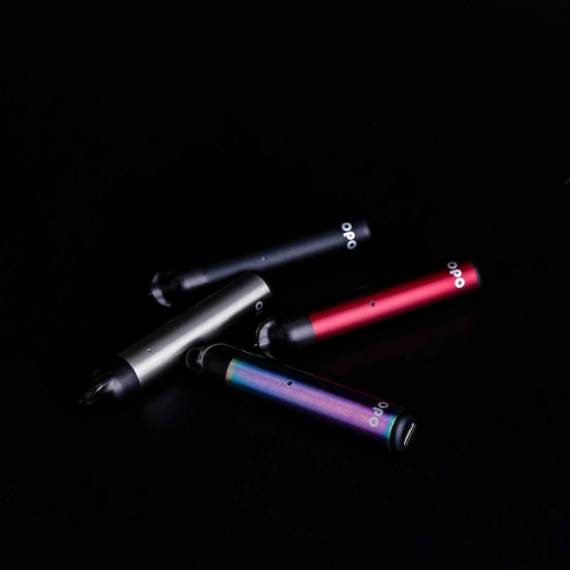 The cartridge capacity is decent for such dimensions. As far as I know, it will be covered with a silicone cap on top.

In the main body, a medium-sized built-in battery is hidden. It will be charged within one hour, the developers have placed the connector for this at the bottom of the device.

Buttons fire, of course, is not provided – AIO is activated by tightening. But there is a small dot of the LED indicator, which will remind the owner of the remaining battery charge.