Shogun JR by IJOY – a new samurai with the possibility of tuning
One of the main advantages of IJOY is the constant expansion of the range. And we are talking not only about the appearance of new devices, but also the development of entire collections with their own characteristics. One of the relevant product groups can be considered Shogun . Today I want to show you a representative of the middle segment – Shogun JR .

Let's just say that IJOY designers show that not all juices have been squeezed out of the shapes of the rectangle factor. One could say that this is an outdated solution, but boxing does not look old-fashioned and, moreover, boring. The familiar combination of metal and ResinIt looks good and adds points in competition with more modest competitors. Actually, the manufacturer himself does not deny that the main bet was made precisely on the colors and the ability to quickly replace panels.

Dimensions :
Height – 80 mm.
Width – 51 mm.
Thickness – 26 mm.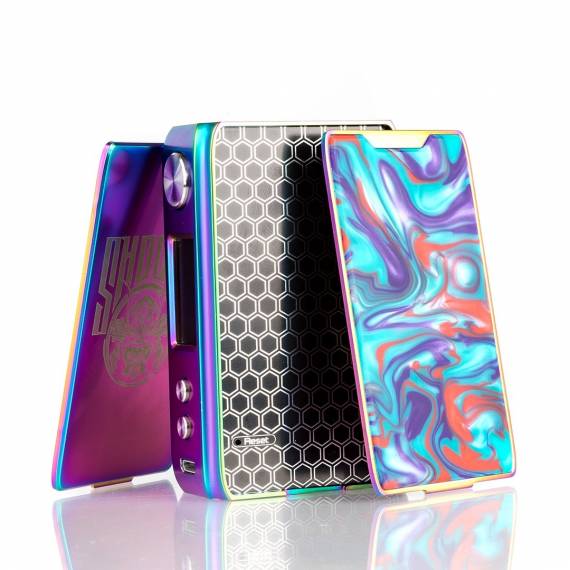 It would be foolish to deny IJOY's success in terms of board quality. The guys do an excellent job with both full-fledged chips and unregulated monsters. In Shogun JR card is used Univwith a little trimmed performance characteristics. Limitations are the lower maximum power (126W versus 180W) and the built-in power supply instead of the battery compartment at 2×18650. Although, for someone, such a solution would be preferable. The rest is a standard chip with sufficient TTX for the average user.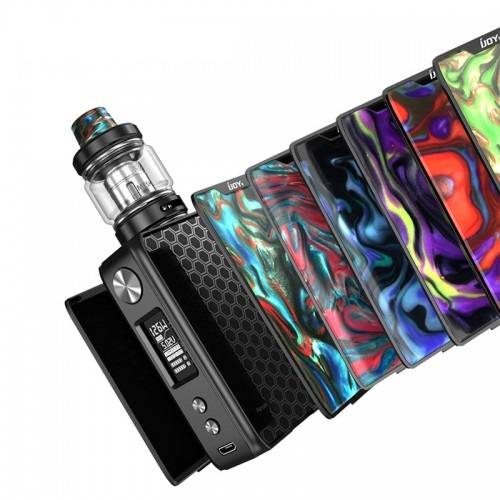 – adjustable power range – from 1 to 126W;
– adjustable voltage range – 0 to 7.5V;
– the supported resistance of the atomizer is from 0.05 to 3 ohm;
– temperature limit from 300 to 600 degrees Fahrenheit (149 – 316 Celsius);
– available modes of the board – POWER, POD, PMODE, TEMP;
– built-in battery for 4500 mah;
– 0.96 display;
– the ability to update firmware.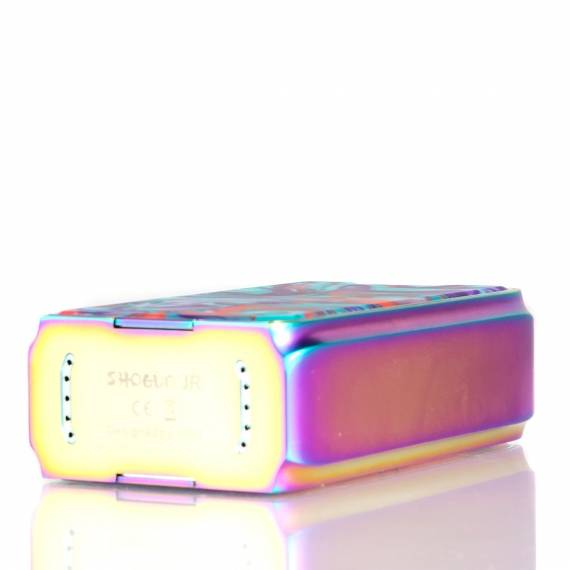 Boxing is completed with the Shogun brand atomizer . I can't even imagine that interesting things can be found in it. The most ordinary unattended tank, which does not stand out anything special in the crowd of non-services presented by the company earlier. Of the advantages – compatibility with many evaporators, including RBA.