Oumier Armadillo RDA – a battleship in the "crafts"
We have not had time to cool down the "passions" around the newcomer to the beloved series of Vasp devices by many, as the manufacturer treats us with his own notion. This time it was the drip, but not simple. Oh, no – simple)))
Oumier Armadillo RDA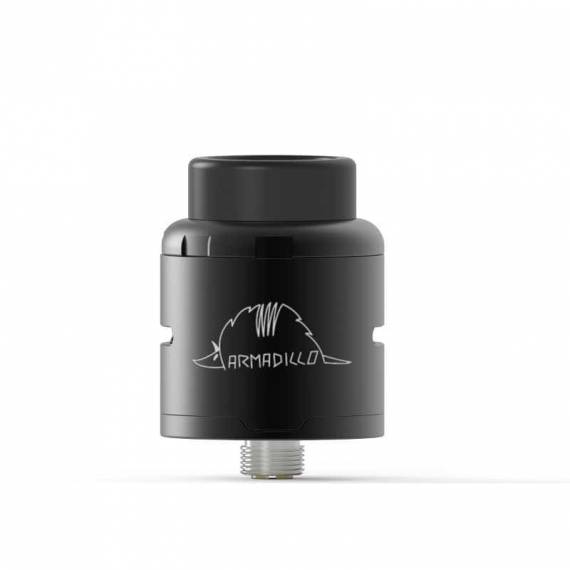 Unless the name is original, but rather inadequate. This word is translated as an armadillo, although what does it have to do with it – it is not clear. A closer look is likely to shed light on this issue. Oh yes – in Russian pronunciation it also sounds funny)))
Case material: stainless steel Atomizer type
: RDA
Capacity: small
Diameter: 24mm
Height: 29.5mm with drip type
Connector: 510, pin is gilded
Weight:unknown
Color: see photo below

Options (probable)
– Armadillo RDA
– pre-wound spirals 2pcs
– cotton
– screwdriver key
– spare origins
– spare screws
– squonk pin
– user guide

It looks like our guest is very simple. The form factor is classic, from the decor only the logo of the protagonist. In general, minimalism is at its "best" manifestation. It is worth noting that the dimensions are quite modest.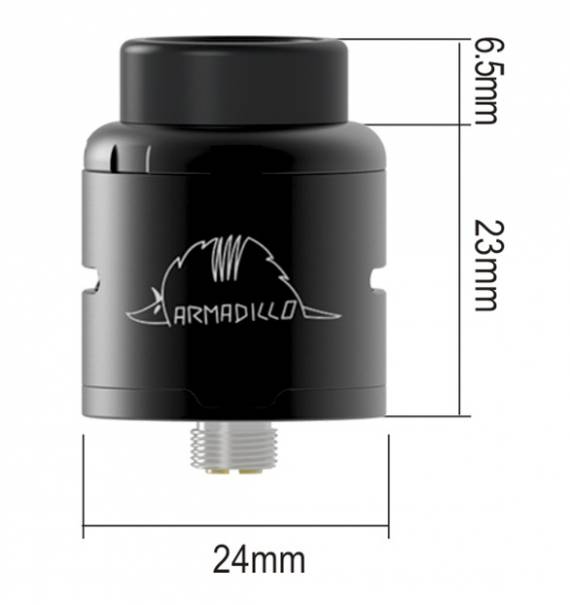 The color palette is not the widest, but the developers have provided a delicate pink shade. It is probably meant for our lovely ladies.

Dryp type 810th, it is made of delrin. You will find neither adapters for the 510th colleagues, nor a spare colorful brother in the kit. And here minimalism is bravo. Due to the above, I really hope that in pricing the manufacturer will adhere to the same concept – minimalism.

The internal processing of the dome is probably spherical. The adjustment of the tightening is carried out by turning the top cap relative to the side skirt, risks for this are provided. In its lower part there are two symmetrical holes.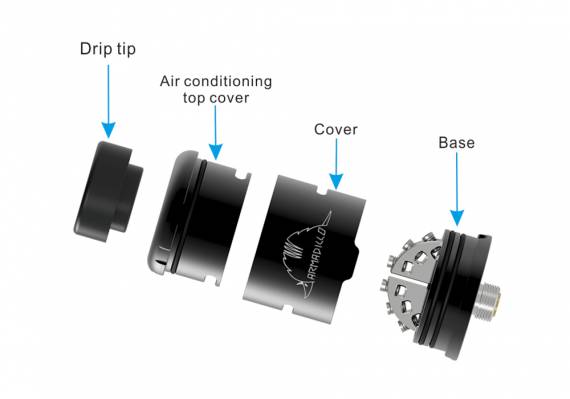 The side skirt sits at the base motionless thanks to the keys.