Hugsvape Ring Lord Mesh RTA – the rocker arm over the mesh hangs
After a long break, Hugsvape finally came to its senses. Perhaps a story was tried with a not very successful squonk mod, or maybe the guys were just gathering strength. Nevertheless, they are back in service and it's nice to look at it, because the ideas that they implement in their devices are very interesting. It is understandable – according to information from the undercover gossip, the developers come from Vandy Vape.
Hugsvape Ring Lord Mesh RTA

Case Material: Stainless Steel
Atomizer Type: RTA
Capacity: 2.5 / 5ml
Diameter: 26mm
Height: 50.3mm with drip tip
Connector: 510, pin is gold-plated
Weight: 58g
Color: see photo below

Options (probable)
– Ring Lord Mesh RTA
– mesh 2pcs 0.13Ω
– screwdriver key
– cotton
– spare origins
– spare screws
– spare glass
– user manual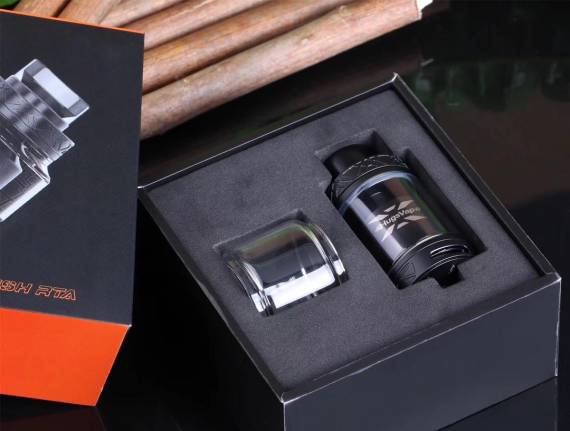 Again, the developers decided to encroach on the popular format – mesh. As you remember, not so long ago they presented a drip with a glass dome and a grid as an evaporator. Now they have gone even further and made a serviced tank on a grid, the design of which is very similar to its predecessor in the form of RDA.

So, the appearance is quite decent – a neat tank with a small engraving and a logo print on the dome. The design, of course, is not outstanding, but quite personal.

From the start, the manufacturer launches only two versions of the design. Not a lot – we'll wait, maybe later they will throw it later.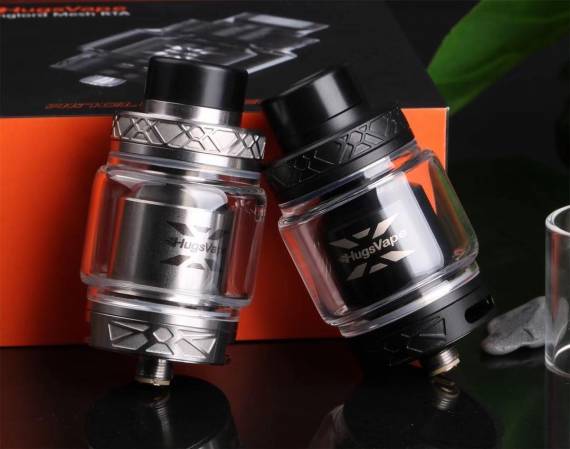 The drip type is probably the 810th landing, it is made of delrin. He sits in the lid with risks, as I understand it, the locking mechanism is half-turn.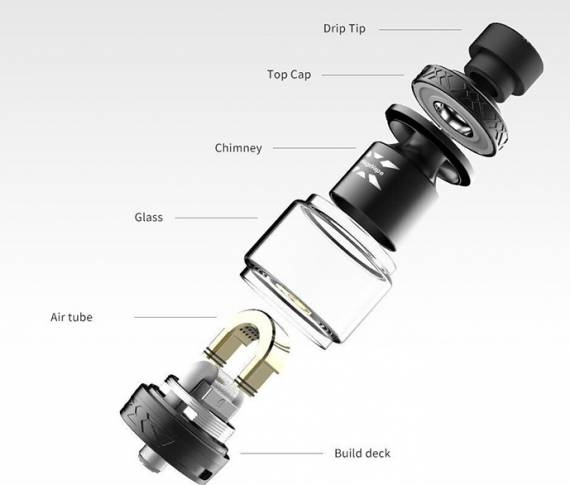 The fueling holes are not the biggest. Capacity can be increased due to the complete dough glass.

The deck is already familiar to us.