HorizonTech Magico Pod Kit – when capacity decides
And again, the brand new AIO kit is on the agenda. The fever continues – we could safely continue our marathon to this day – there are plenty of reasons for meetings. Again on the front pages is the creation of HorizonTech. They directly raged, rolling out the second device in a row. However, it is worth noting that today's instance is much more interesting than the previous one.
HorizonTech Magico Pod Kit

Dimensions: 98.4 x 42 x 19.6mm
Weight: unknown
Case material: zinc alloy + plastic
Power: built-in 1370mAh
Evaporators: 0.12 / 1.8Ω
Cartridge capacity: 6.5ml
Voltage range: 3.0 – 4.2V Peak
current: 15A
Output power: up to 25W
Operating mode: POWER
Protection: against low / high resistance, from overheating, from short circuit, from overcharge / overdischarge
Connector type: magnetic
Screen / diagonal: no
Micro-USB port / charging: yes, charging current 0.7A
Color: see photo below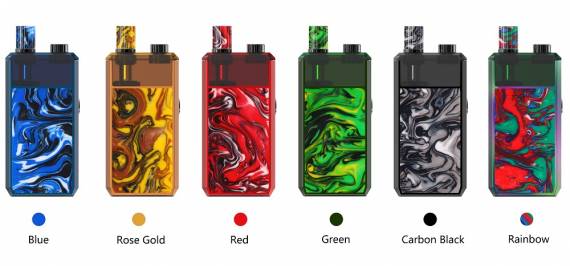 Options
– Magico mod
– replaceable cartridge (pre-installed)
– replaceable evaporators 2pcs 0.12 / 1.8Ω (one pre-installed)
– USB cable
– spare origins
– user manual
– warranty card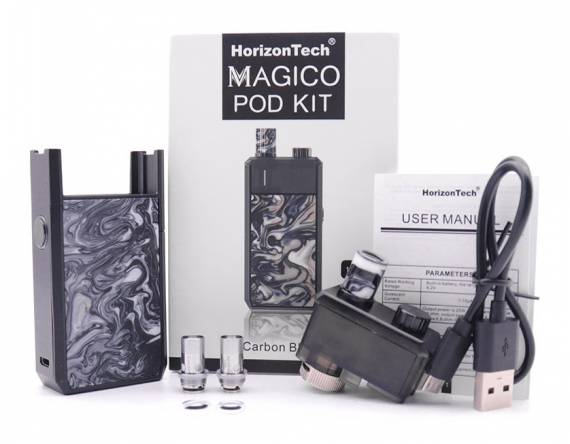 The appearance is pretty nice – it's understandable because the form factor completely copies the founder of this "genre" Orion from the Lost vape. The device looks nice enough – it is not spoiled by excessive decor. The color of the panel-inserts echoes the color of the drip type, plus cartridges are made in the tone of the device.

From the start, developers immediately offer six design options – it's not bad at all. However, the calmly classical of them is only one.

The removable cartridge is probably fixed by a magnetic connector. As I understand it, the drip type 510th landing is naturally removable. Right next door you can see the metal cover of the filling hole. Perhaps the most impressive here is the capacity – an incredible 6.5ml.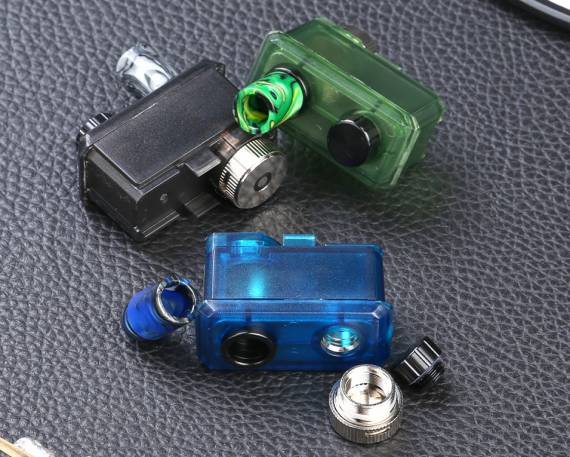 There are two types of replaceable evaporators, and in terms of resistance, a huge abyss gapes between them. As you understand, they are designed for different types of soaring – MTL and DTL.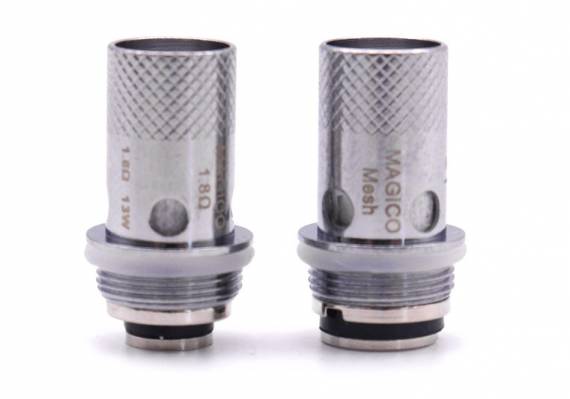 Based on the above fact, the developers simply could not help but adjust the airflow. The construct can already be called standard – a swivel ring at the base of the cartridge.

The main body fits the built-in high-capacity battery. However, the charging current is not the highest – you will have to stick around the outlet for a couple of hours. The connector for these purposes flaunts on the front end.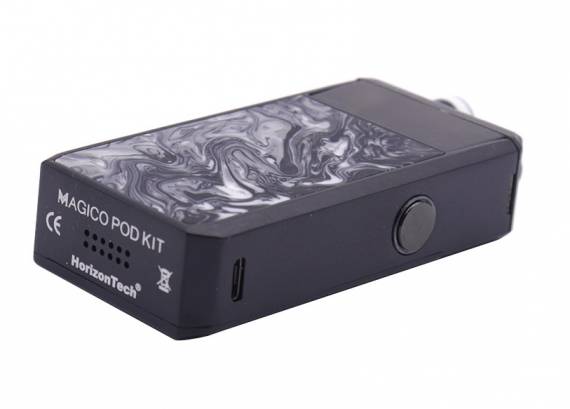 The fire button is set a little low, this is due to the design and you can't get anywhere from this. It protrudes from the case quite strongly, its size is average. It is encircled by an LED indicator of battery charging status.