Geek Vape Bident Pod – cute and almost sensible
We continue to storm the tops of the AIO segment. However, this time, our guest is quite interesting – the mere fact that he left the Geek Vape pen makes him an interesting advance. And really there is something to see. True, it is worth noting that the official release has not yet taken place – I decided to introduce you to him now. So to speak – ahead of the rest.
Geek Vape Bident Pod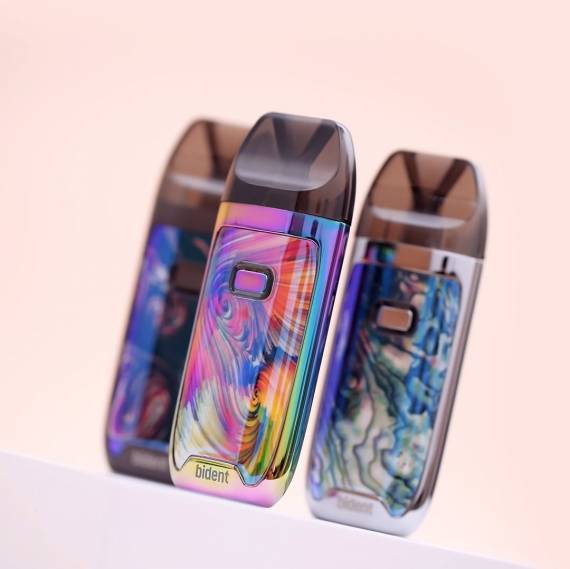 Dimensions: 88 x 32 x 17mm
Weight: unknown
Case material: plastic + zinc alloy
Power supply: built-in 950mAh
Chipset: Micro AS Chipset
Cartridge capacity: 3.5ml
Evaporator resistance: 0.8 / 1.2Ω
Output power: unknown
Operating mode: POWER
Protection: against low / high resistance, from overheating, from short circuit, from overcharging / overdischarge
Connector type: magnetic
Screen / diagonal: no
Micro-USB port / charging: yes, Type-C, charging current unknown
Color: see photo below

Package
Contents – Bident mod
– replaceable cartridge (pre-installed)
– replaceable evaporators 2pcs 0.8 / 1.2Ω (one pre-installed)
– USB cable
– user manual
– warranty card
Appearance is quite neat, our hero is not fenced with decor. The form factor remnant with a relatively small size will provide good ergonomics, and quite possibly some stealth.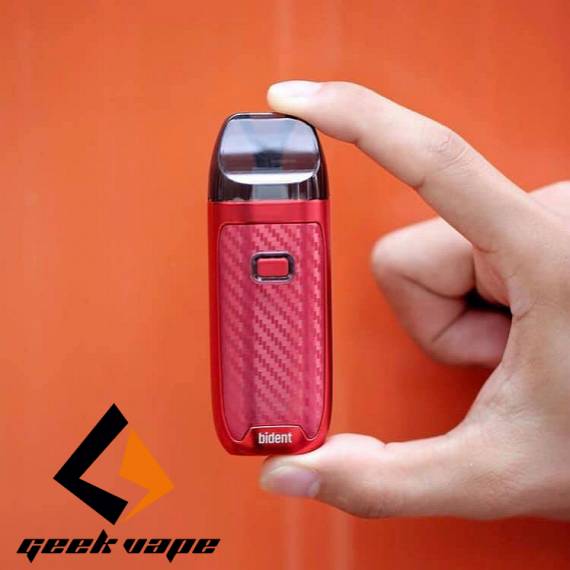 Instead of excessive decor, the developers decided to add "colorful" versions, but they did not forget about the imperishable classics. Perfect solution.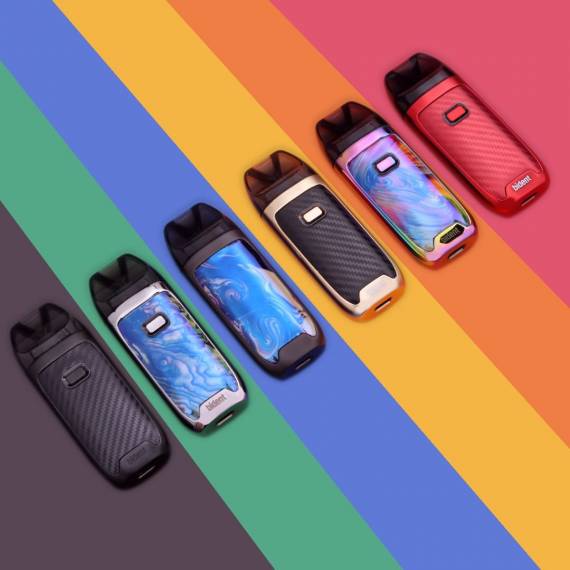 The removable cartridge is fixed with a magnetic connector. Its capacity is impressive, it will be refilled from below, through an opening covered by a silicone plug.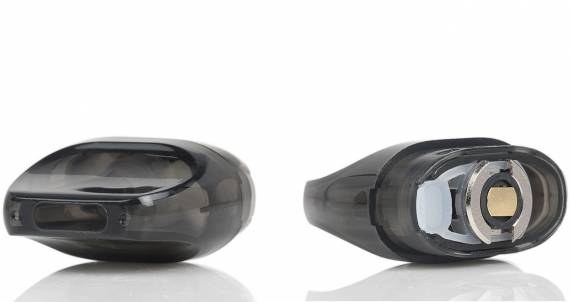 Two types of replaceable evaporators are included. They are designed for different types of soaring – DL or MTL. That's just the adjustment of airflow is nowhere to be seen.

The main body fits a decent built-in battery for such dimensions. The charging current is not known for certain, but the Type-C connector hints at the speed of this process. It is unlikely that this procedure will take more than one hour. The causal connector is placed on the bottom of the device.

The central place of the device is given to the medium-sized fire button, it is surrounded by an LED indicator. In addition to its basic functions, it can change the output voltage. In total, three values ​​are provided – 3.4 / 3.6V / 3.8V.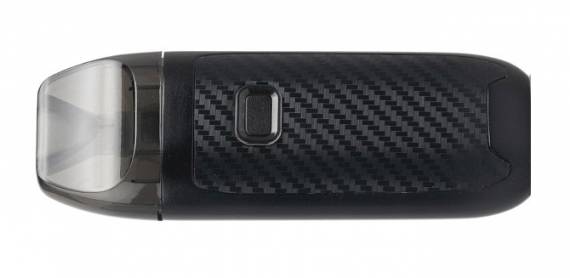 In addition, developers report two "almost innovations" – "Direct Voltage Based Output" and "Dual Coil Technology". So if the first is understandable, then with the second I had problems. They probably just dubbed the possibility of using two types as replaceable evaporators with different resistance.