Foger Notus tank – a controversial instance with an interesting implementation of blowing
As I already told you, the reasons for our meetings (except AIO) come across to me less and less. There is a clearly emerging trend – manufacturers simply fill up the market with the "lower" segment, completely ignoring the real hardware. And today you will not see real iron – we will be content only with non-service. If you think that it will be boring, then just watch the video at the very end of the article.
This tank came out of the pen of the Foger company. You certainly already know her, but you most likely missed her just by ear. And all because her pilot projects were two completely uninteresting starting kits, which really didn't even hit the shelves. We will not go into too much detail – we absorb it just for information.
Foger Notus tank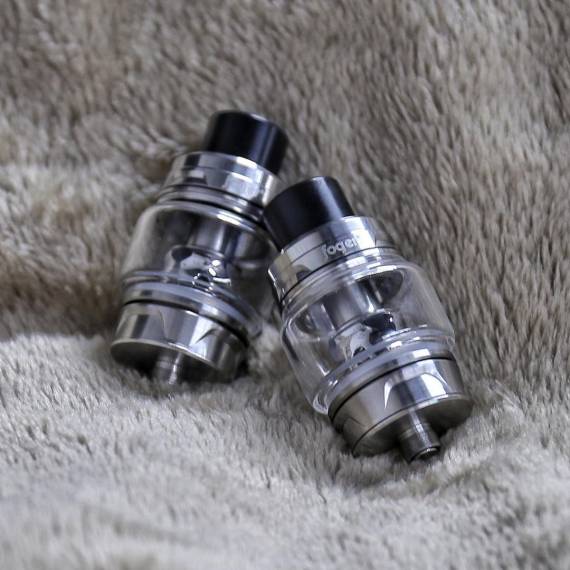 Hull Material:stainless steel Atomizer
type: maintenance-free
Evaporators: 0.2Ω
Capacity: 6ml
Diameter: 24mm (likely)
Height: unknown
Connector: 510, gold-plated pin
Weight: unknown
Color: steel only
Options
– Notus tank
– replaceable evaporators 2pcs 0.2Ω (one pre-installed)
– spare parts
– spare glass
– user guide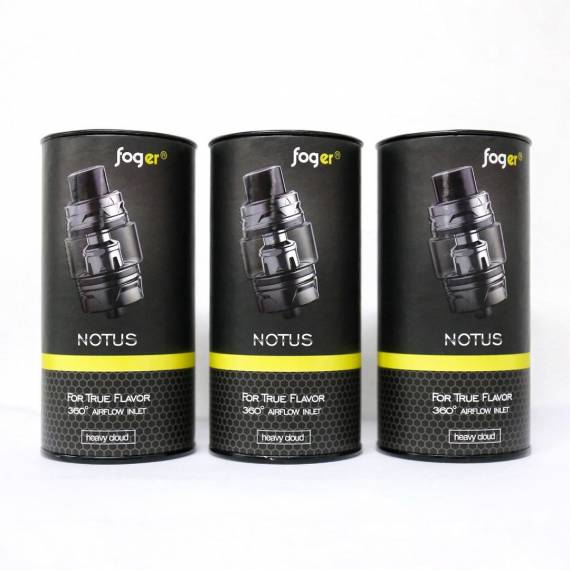 Appearance is standard for an accessory segment. I give a tooth that on the counter, among others, offers this tank you do not even recognize. There is simply nothing special about it. Therefore, the moment that it was offered for a separate sale became very strange for me. It's even interesting how many pieces it will turn out.

Drip type is boring, made of ordinary plastic, landing 510th. Below it is a sliding cover with a middle filling hole. Capacity, by the way, is decent – this is probably one of the few advantages of this instance.