Dovpo M VV II Box Mod – continuation of the series with pictures and Type-C
Serious devices are on the agenda again. The Dovpo company has recently been fiercely bustling overwhelming fans with all sorts of new products. So recently they presented two consecutive AIO sets, while now they decided to shake the old days and roll out a new version of the varivolt, thanks to which they became so famous in the world vape market. You must admit that the segment is very unpopular – only a few manufacturers respect varivolts, and what is remarkable – they all do this in the continuation of traditions. That is, they release updated versions under the "old" name.
Dovpo M VV II Box Mod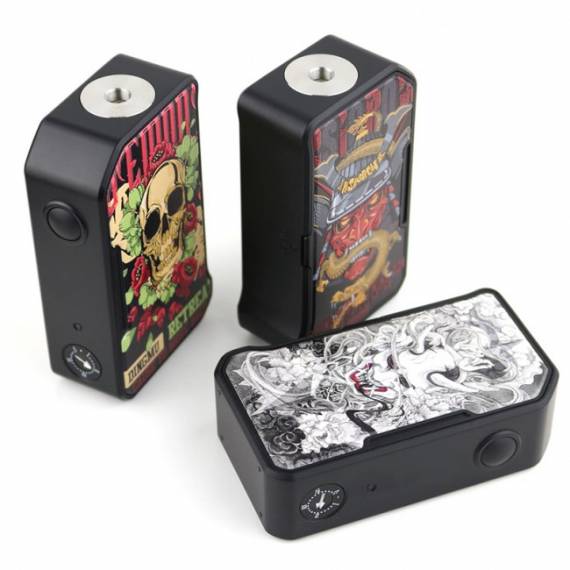 Dimensions: 91 x 53 x 27mm
Weight: unknown
Case material: zinc alloy + plastic
Power: 2 x 18650
Output power:up to 280W
Voltage range: 6.4 – 8.4V
Operating mode: POWER, VV (1.0 – 8.0V)
Supported resistance: 0.08 – 3.5Ω
Protection: against low / high resistance, from overheating, from short circuit, from incorrect polarity, from overcharge / overdischarge
Connector type: steel 510, pin gold-plated, spring loaded
Screen / diagonal: no
Micro-USB port / charging: yes, Type-C, charging current unknown
Color: see photo below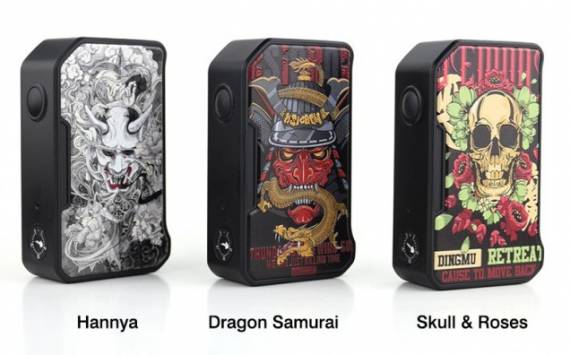 Options
– M VV II Box Mod
– USB cable
– user manual
– warranty card

Naturally, no frills are expected from the varivolt – it is a simple and reliable workhorse, devoid of any embellishment.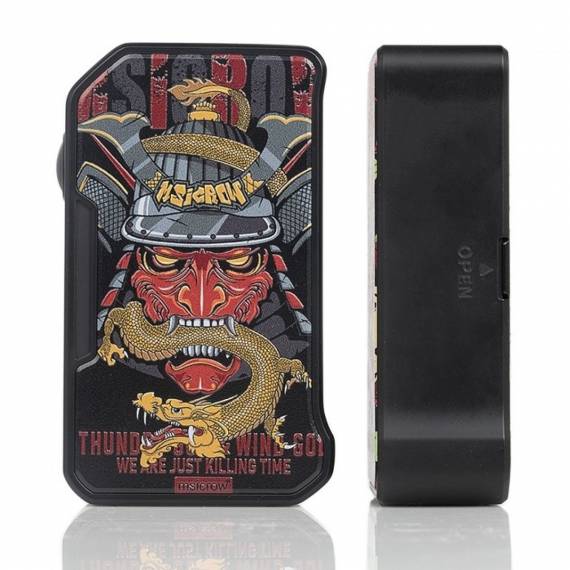 However, in our case, everything is a little different – all design options are full of pictures, without exception. That is why, if the device is simple and very cheap, the developers are trying to make the most "decorated"? Apparently this is a rhetorical question …

The landing pad is steel, the probable maximum for it is a diameter of 25mm, and maybe even more so – 24mm.

The control panel has a standard cut. The fire button is nicely decorated, it is convex, the size is medium. At the very base is a potentiometer with a scale with five values. Here is a small dot of the LED indicator.

Behind the removable panel is a battery compartment. For the convenience of removing the batteries, a ribbon is provided, since the second side panel is not removable. There is also a connector for charging batteries using a mod, and besides, Type-C.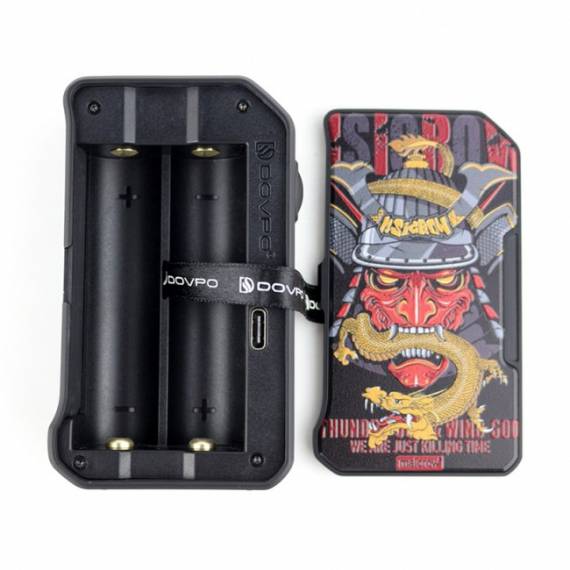 The developers promise up to 280W output – we will not judge them. This is normal practice for this segment.