Digiflavor Lunar Starter Kit – budget double barrel
Today we will get acquainted with the new product from Digiflavor. Recently, they began to violently enrich the assortment of their boxing mods and starter kit, completely forgetting about their creed – atomizers. Well, it's not for us to judge them — probably the marketing department is at the helm — which is most interesting to the user, they produce.
Digiflavor Lunar Starter Kit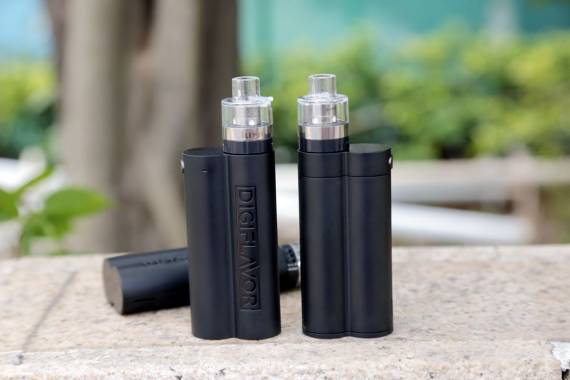 The novelty is partly a continuation of the "series" of plastic starters, the first of which was the Helix Starter Kit . This is not a direct continuation of the line, but the basic concept is exactly the same.
Dimensions: 94.2 x 44.8 x 25mm (mod only)
Weight: 50g (whale fully)
Case Material: ABS plastic
Power: 2 x 18650
Chipset:AS chipset
Voltage range: up to 4.2V
Operating mode: POWER, BYPASS
Supported resistance: from 0.1 – 3.0Ω
Protection: against low / high resistance, from overheating, from short circuit, from reverse polarity, from overcharge
Connector type: steel 510, pin gold-plated, spring-loaded
Screen / diagonal: no
Micro-USB port / charging: no
Color: see the photo below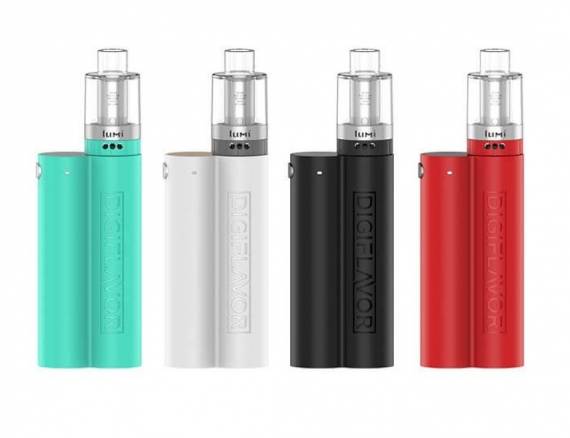 Options
– Lunar mod
– LUMI tank
– spare parts
– user manual
– warranty card

We already know the complete non-service, and since its appearance in the camp GeekVape. Therefore, we will not touch it.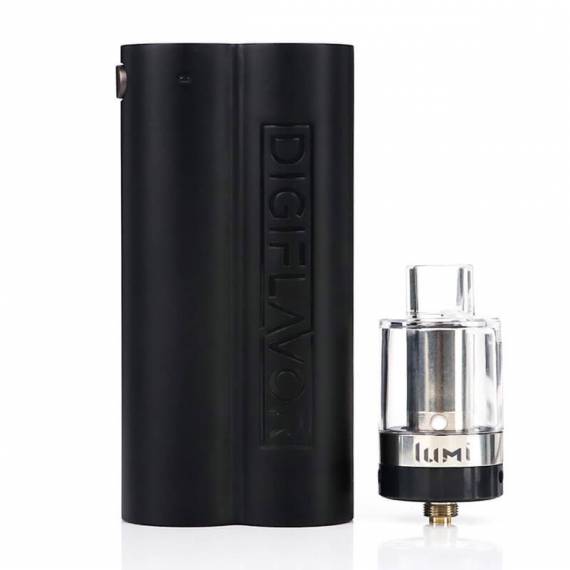 Boxing mod is made entirely of plastic, like a tank, by the way. Therefore, the weight of the set is expectedly the lightest. In appearance, this is a very simple two-janitor, unsophisticated decor. In general, the concept is quite interesting – a simple, one might even say, starting box mod, but with replaceable batteries of size 18650.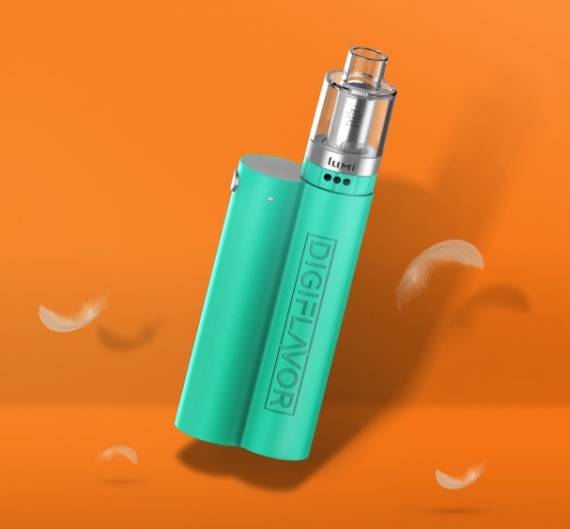 Traditionally, the group of companies of the manufacturer, in addition to standard colors, will offer colorful tones. Quite interesting, and most importantly diverse, although in general the assortment of design is small.

Steel landing pad, maximum landing diameter 25mm.

There are not many functional elements on the mod's body. So we see the fire button, settled at the small end. Whereas on the larger one can see a small stroke of the LED indicator.

It is noteworthy that access to the battery compartment is not from below, but from the side. The lid is fixed with magnets, and to enhance the convenience of removing the batteries, the developers carefully provided a ribbon. The most interesting thing is that the batteries are latched in parallel, which is quite rare. Probably the developers had a desire to create just an autonomous instance.