Custom Mechanical BF Mod – and another squonker from Ent mods
And again, I am glad to welcome you dear guests and our readers on our information portal for vapers, where each of you will definitely be able to find something interesting for yourself, whether it be a mod, atomizer or other device that is directly related to vaping. Well guys, once again we have before us a custom squonker, a mechanical squonker, a squonker without a special design idea with a pleasant appearance and not quite a decent price tag. In fact, such devices are a dime a dozen in the current market, and everyone wants to stand out with something, then they will install the button in the wrong place, then I'll come up with a design so that my eyes go on my forehead, or something else. That still. In the same fashion, everything is simple, tasteful, interesting and not entirely bad, if we take into account the fact that the company is mainly focused on the European and overseas markets, since this "miracle" is not cheap, and in appearance it is an ordinary squonker of which there are many, many on the market today. Well, if they exist, then we will introduce you to them and our next guest, that's –Custom Mechanical BF Mod from Ent mods.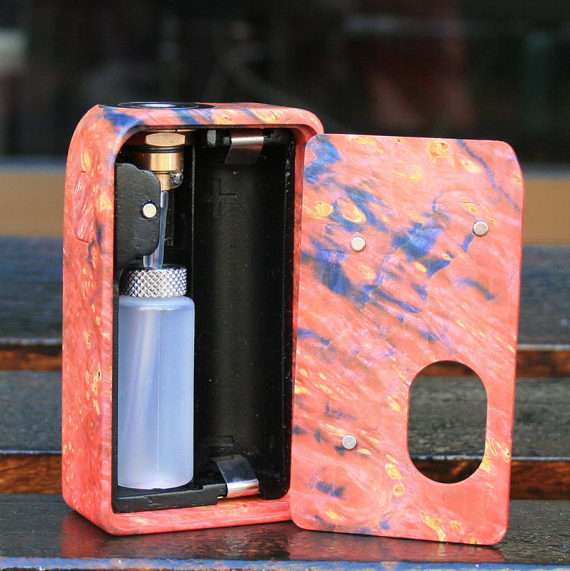 Well, for starters, let's get acquainted with the packaging. Everything is interesting here, the mod comes in a small leather case that will help you protect the mod from mechanical damage when you transport it somewhere or take it with you, of course, the atomizer doesn't fit there, but if you have straight arms and ingenuity , then in the upper part it will be possible to cut a hole for the atomizer, and at the bottom and side under the start button and a window for a bottle, and then you will get a full-fledged cover for this mod. In the kit, in addition to the mod itself, you will find a warranty certificate from the manufacturer, on this I propose to close the introduction to the presentation, and now let's move on to the appearance.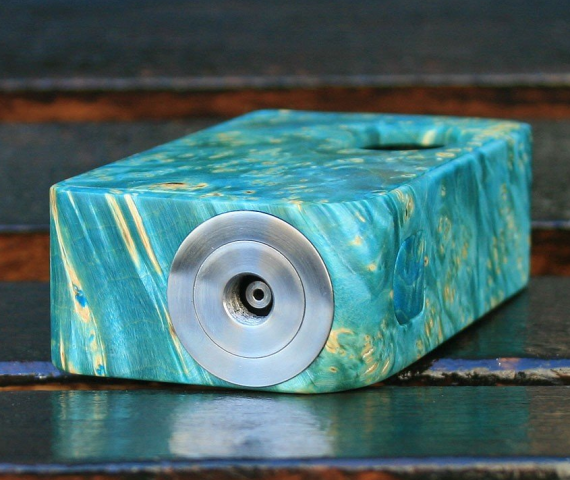 Now let's look at the design and design of the device. He is a squonker and a squonker in Africa. A bottle hole, a start button and a connector at the top, all this is present in this model. Most squonkers differ in manufacturing materials, and if plastic modes are already fed up, there are not so many mods from stabwood, but there are also enough of them. In our case, the case is made of stabwood, each model will be unique due to the use of this material in the design, in general such things look very interesting, rich and beautiful, and the tree is also very pleasant to the touch material when you take such a mod in your hand , then pleasant tactile sensations are provided to you. The height of the mod is approximately 83mm,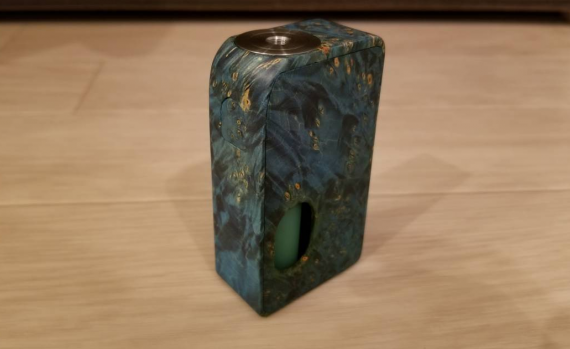 Well, now we just have to clarify a couple of points, and on this we can end with an introduction to this creation from Ent mods. First of all, it will be interesting for you to know the format of the battery factor, everything is standard here, the mod works on a single battery of 18,650. A bottle with a capacity of 7.5 ml of liquid. The button with the lock (five times pressing – turn on / off the mod). Well, that's probably all for me!