EHPRO True MTL RTA
The topic of MTL is always of genuine interest, both on my part and on the part of the public. Therefore, I decided, in anticipation of new products, to tell my impressions of the "simple" tank from the company EHPRO, with which I do not often get across.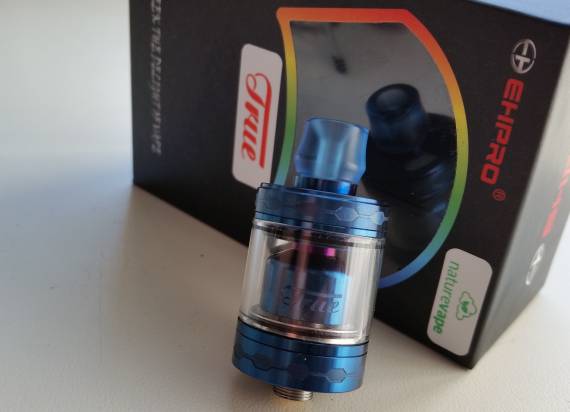 Case material: stainless steel
Atomizer type: RTA
Capacity: 2 / 3ml
Diameter: 22mm landing / 25mm on bubble glass
Height: 42mm with drip type / 32.5mm without drip type
Connector: 510, pin gilded
Weight: 46g
Color: see photo below

Options
– True MTL RTA
– screwdriver
– pre-assembled spirals 2pcs
– cotton 2 sheets
– spare origins
– spare screws
– spare glass
– certificate
– user manual

A few words about the configuration. Let the box contain simple spirals made of mono-veins, and even such cotton, due to the prominence of the "bacon", has almost sunk into oblivion, but you have everything to start the atomizer directly from the box. And this is good. By the way, a little help – cotton like bacon came to the world of vaping from medicine, or rather from dentistry) That's how simple it is – repack.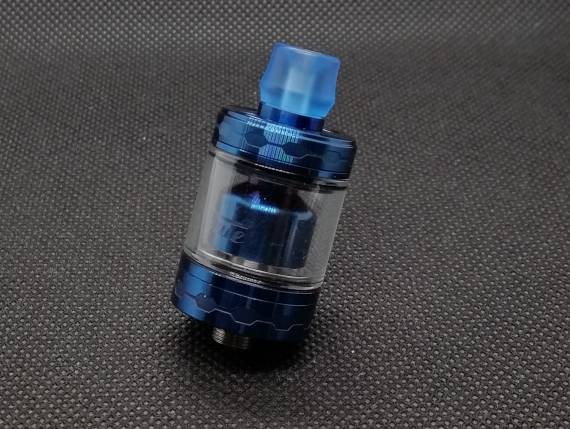 Appearance is quite normal, it is a classic form factor with right angles and sharp edges. Unless a double geometric pattern, and a special form of drip type can be called truly original elements of a laid-back decor.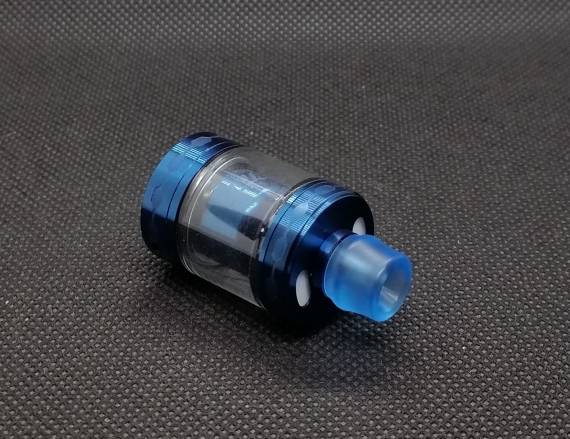 On the whole, the exterior is quite pleasant, which, coupled with very small dimensions, makes this cigarette-holder, as it seems to me, quite attractive.

Drip type 510th, made of translucent plastic. I liked the way he sits and looks, but tactilely (with his lips) this form is definitely not for me. Well, you won't take it in such a way that it is convenient, although in work he showed himself decently. An internal diameter of approximately 3 mm, a groove for collecting condensate is available. By the way, it rests on a small hill, anticipating your questions, its diameter is 10.4 mm. As you know, not many instances will be able to sit here with the proper aesthetics.

The lid is non-removable, as a result of its rotation, very small filling holes are opened. I can't say that it's annoying – my tobacco bottles, as a rule, have thin noses. The course of the lid is tight, by itself it will not open for sure. I liked this solution, plus when closing it, the slush does not press on cotton wool in the deck, as it happens when winding. But there is a minus – with closed holes two white spots of silicone gasket will always admire you.